Class Debate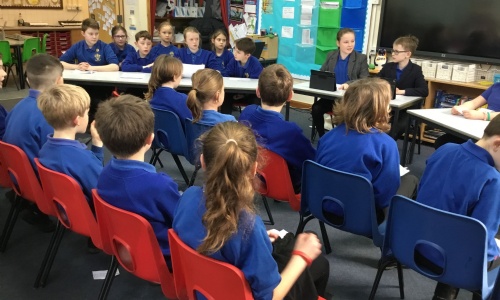 This week we have been discussing whether or not animals should be kept in Zoos. It has caused quite a stir within our classroom; therefore, we decided to hold debate where children could get their points across. We split up into four teams, two would argue that is ok for animals to be kept in Zoos and two would argue against this. The organisation wfas fantastic and everyone worked extremely hard to contribute to their teams debate.
We conducted the debate on Wednesday after some focussed planning and evidence searching. It was expertly chaired by Sam and Charlotte would were able to allow everyone to be involved and very much fitted the role they played.
It was such a fantastic show of knowledge, confidence and passion, which we can't wait to see in their finished discussion write ups! Well done everyone.
Please enter some content for your news story here.