Battle of Hastings 1066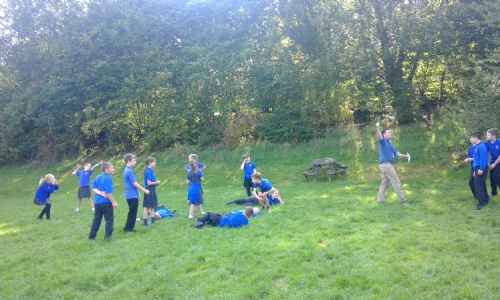 This week we have been learning all about the Battle of Hastings. We began by learning all about the different people who were involved and then told the story. After this, we all recreated the battle - which took place in October of 1066 - out on the field.
Once the battle was complete and William, Duke of Normandy (Philip) had emerged victorious over Harold Godwinson (Louis), we then retold the story by creating comic strips.
Later on in the week we began to learn more about the changes that began to happen in England after the Battle of Hastings, notably the Feudal System. We did this using some exciting role play.
Please enter some content for your news story here.