Medieval Walk-About-Talk-About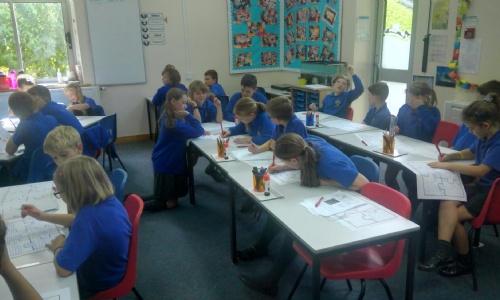 This week we have been learning all about Medieval England. Firstly, we discussed what we already knew about life during the middle ages - turns out we knew a few things from films we have seen and books we have read! We then worked in pairs and researched one particular area of the Medieval period. Our challenge was to create a poster using less than 25 words, we would then use this to teach other pairs.
Once our posters were complete we began our 'Walk-About-Talk-About' where we taught each other all about the Medieval period. The areas discussed were Meidcine, Law and Order, Towns and Villages, Fun and Games, Knights and Religion. We had great fun sharing our learning with each other and it was good to learn about various areas of Medieval life.
What a fun start to our topic!
Please enter some content for your news story here.