Cassiopeia take on the K'NEX Challenge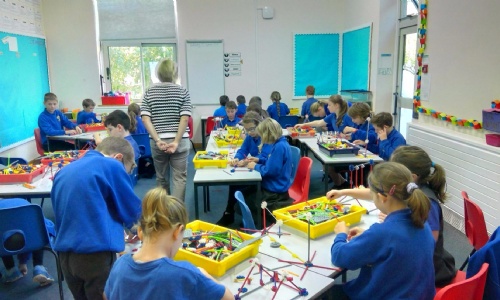 On Wednesday, Cassiopeia took part in a county-wide K'NEX challenge! It gave us some great opportunity to work collaboratively and solve problems. Everyone was given the same brief - to create a children's playground that would be accessible to all.
Everyone had great fun designing and building various different models. We had swings, slides, roundabouts, climbing walls, basketball hoops, football goals and even zip-lines! There was some incredible engineering on show and everyone was extremely impressed with what we produced.
We were judged on our engineering skills, building quality and accessibility – our judge was very impressed and found it hard to pick a winner but in the end Joe and Philip were crowned winners and they will go on to enter the county K'NEX finals later on this year!
Champions!
Please enter some content for your news story here.