The Big Scale 'Trow' Drawing Challenge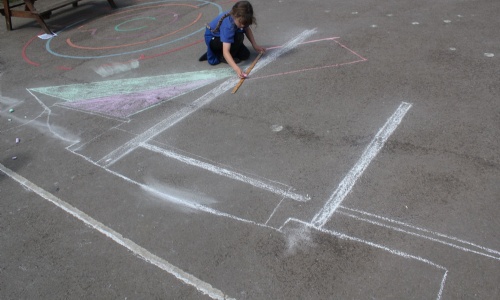 Today our year 5's took on a tricky maths challenge in the Spring sunshine.
The challenge was to draw a scale picture in chalk of an old Severn canal 'Trow' the name of the boats that would have been in Brimscombe Port 100 years ago.
The pupils had to use their measuring, multiplication, drawing and teamwork skills to draw the boats 10 or 20 times bigger than the picture they had been given.
l
All the children worked really well and, despite bits of paper blowing all over the place and running out of the right colour chalk, the results were fantastic.