World Book Day Celebrations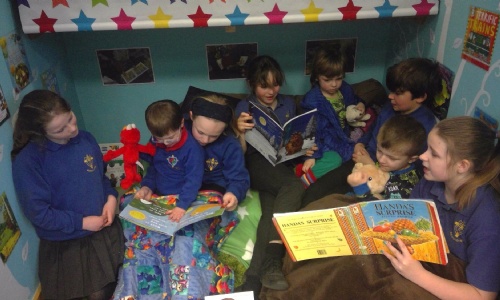 Today the whole of Brimscombe School celebrated World Book Day.
We had a brilliant, book filled day in Jellybeans! We read stories, talked about and drew our favourite characters, met a story teller and dressed in pyjamas for 'bedtime' stories which were read to us by the Cassiopeia class. We also asked Mr Roberts to officially open our Book Nook. This is a lovely, quiet area within JellyBeans for us to sit and read books together. Happy World Book Day!