Cooking in Jellybeans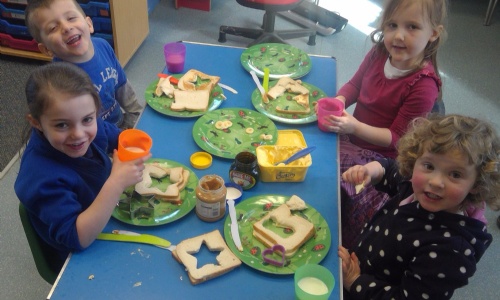 As part of this term's topic we have been talking about different types of books and today we learnt about cookery books.
We looked at different types of cookery books and talked about recipes, ingredients and following instructions. We then made our own snacks! One of us had made sandwiches before so she showed us what to do and then we chose our own ingredients (peanut butter was very poplular!). We are also learning about different shapes this term, so we talked about the different shapes we could see in our food and then we cut our sandwiches into stars and hearts. They were delicious!