Outdoor Learning Day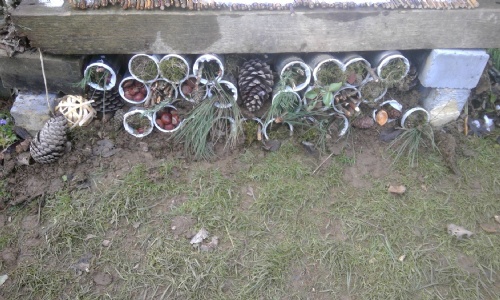 We had a fantastic day on Friday: we spent the day outside with Reception building our own bug hotel!
We started the day in our new outside classroom, thinking about the things we would need to collect for our bug hotel. We talked about the different plants we might find on the school field and in the trees, and the types of animals that would like to live in our hotel. We then worked together to carefully collect our items without harming any plants: " We had to pick the leaves off the floor and the sticks off the floor because they [the trees] don't need them anymore." Once we had everything we needed, we then filled tin cans: " We used the green stuff [moss] and leaves and tiny sticks so they will be comfy." We think our bug hotel looks amazing, (and very comfy!) and we are already having fun looking for mini beasts!