We have been getting ready for our Royal Tea Party!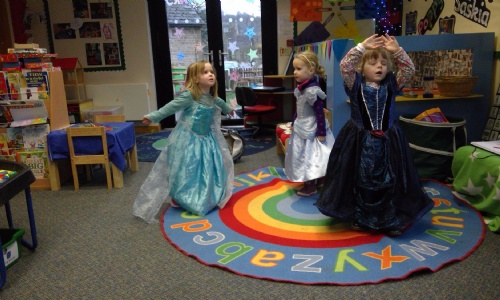 We are having our Royal Tea Party on Wednesday so we have spent the beginning of this week getting ready!
On Monday we made our crowns and had fun dressing up as Princesses and Queens and dancing! Today, we decorated cakes using red, white and blue and made Union Jack paper chains. We can't wait for Wednesday!