Today we went on a shape hunt!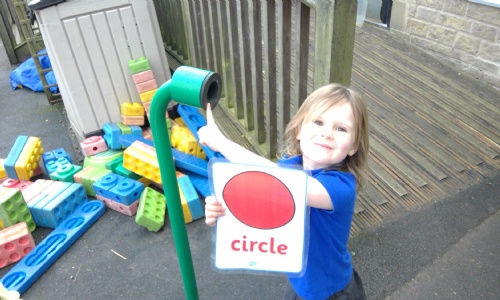 This week we are learning about 2d shapes.
We have been learning about 2d shapes this week: circle, square, triangle and rectangle. We have talked about how many sides they have and how they are different to each other - we then challenged ourselves to find the different shapes in Jellybeans! We looked at our toys inside and at all the items outside too - and we found every shape! Some were big and some were small, and some were quite tricky to find.