I'm Learning to Write!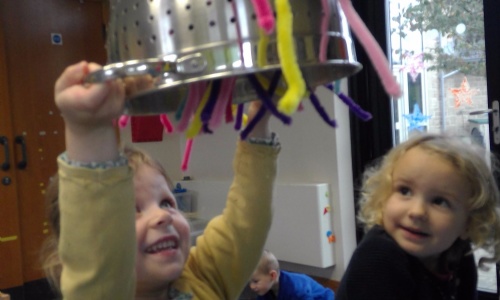 Our 'Finger Gym' helps make our fingers strong!
Every week, we have a new activity in our 'Finger Gym'. These are fun ways to make our fingers strong and will help build the muscles in our hands ready for writing. Our challenge this week was to fit pipe cleaners into a colander - it was tricky but we were so pleased when we had done it!
We have also been making our fingers strong this week by carefully cutting up fruit for our snack and building really tall towers. Our muscles are getting bigger all the time!