Potato Printing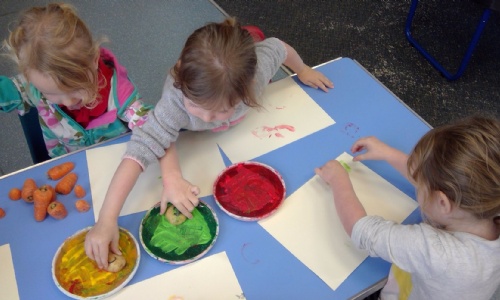 This week we are having fun learning about different foods.
As part of our topic 'All About Me', this week we will be learning about different types of food. We will be talking together about the different meals we have had with our familes and friends, finding out about
healthy foods, tasting a variety of fruit and vegetables, helping to prepare our morning snacks together and selling vegetables in our role play shop. Today we talked about our favourite food and then we had fun printing with vegetables. Mrs A had carved the first letter of our name onto a potato and we used different colours to make to make our pictures. Mrs B then chopped up carrots into different shapes so we could add to our art. It was great fun!