Learning to recognise our names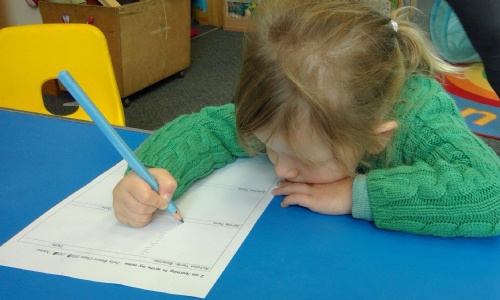 Today we spent time learning to recognise our names.
First we looked at the large names that Mrs B had made and we tried to recognise which was which. Once we had found our own name, we had lots of fun decorating them for our wall display. Mrs A had put out all sorts of things for us to choose from: paint, pencils, crayons, glitter and different coloured paper, and we decorated them all by ourselves! Our names look fantastic on the wall! After snack, we then used the decorated names to help us practise writing our own names. We all tried really hard to hold the pencils and to use our special writing. Mrs A and Mrs B were really proud of us.