Today, we turned into butterflies and frogs!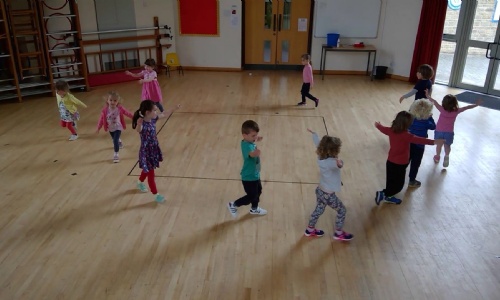 We spent our hall time today pretending to be butterflies and frogs to help us learn about their life cycles.
Before we went into the hall, we found out about frog spawn and tadpoles and we talked about the butterfly life cycle to help us remember what we had learnt last week. Once in the hall, we found a 'leaf' and curled up into little eggs.
Then we hatched, turned into caterpillars and wriggled about to find some food.
After we had eaten, we were ready to turn into cocoons!
Then we burst out, stretched our wings and went for a fly!
Next, we turned into frogspawn. We all squeezed together in our 'pond'.
Then we hatched into wriggly tadpoles!
Finally, we had lots of fun hopping around the hall.