Our new topic is 'I Spy'.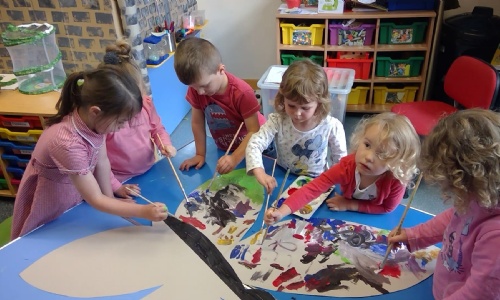 Our new topic is 'I Spy'. At the start of the term, we will be learning about butterflies and frogs and how they change as they grow.
Later in the term, we will talk about how we have changed since we were babies, how we have grown during our time at Jellybeans and what we would like to do when we are older. Finally, we will learn about how some things will change next year when we start Reception, but also how some things will stay the same.
To start our new topic, we learnt about the life cycle of butterflies and then worked together to make a beautiful butterfly for our display.