Today we sent a letter to the Queen!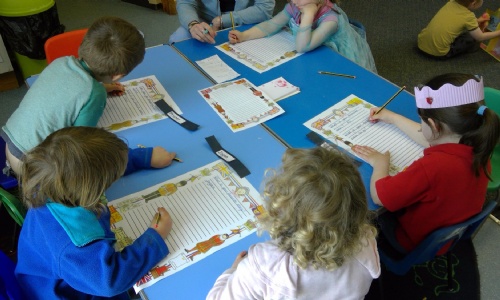 Yesterday, we received another letter from Sir William asking us to find out some facts about our Queen so we decided to write to her and ask her some questions.
Yesterday, Sir William asked us to find out some facts about our Queen by writing her a letter! We thought of lots of questions we would like to ask her including "Do you keep your crown next to your bed?" and "What is your favourite queen job?". Mrs A and Mrs B helped us write the words and we worked hard to write our names. Today we posted the letter. Our local Post Office van made a special visit to the school and all of us in Jellybeans were able to fit in! We checked the address on the envelope was correct and then our letter was weighed to find out what stamp was needed. Some of us had never posted a letter before so it was really interesting to find out what we had to do. We all hope the Queen writes back to us soon!