Visit to Gloucester Library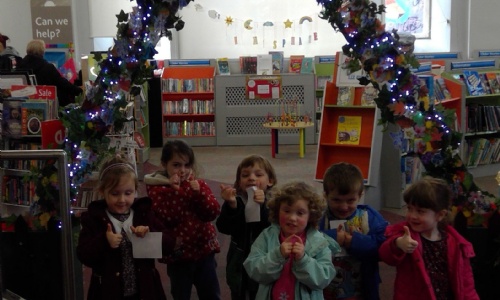 As part of this term's topic, 'For the Love of Books', Jellybeans and Reception visited Gloucester City Library.
Today we went on a trip to the library. When we arrived, we were welcomed by a Librarian who showed us to the special children's area where we could sit. As some of us have never been to a library before, the librarian talked to us about all the things we could do in the library and the different books we could borrow. Then we had a treasure hunt! We had a snack and a story and then we were able to choose our own book to read. We all now have our own library cards so we can visit again and borrow more books!