Cassiopeia Photographers Go To Pangolin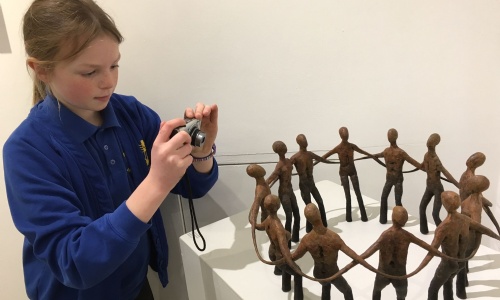 Today, our year five and six young photographers were on location at Pangolin Editions gallery in Chalford. After a muddy walk along the old canal they took pictures of the beautiful and interesting sculptures on show while enjoying the underfloor heating and sophisticated surroundings.
It was a really great morning out and no one complained about the walk, no one fell in the canal and no one knocked over the sixteen thousand pound sculpture on show. Many thanks to Michele and Freya for helping out and adding a little photographic expertise, we shall see how the pupil's pictures come out.