Outdoor Learning Day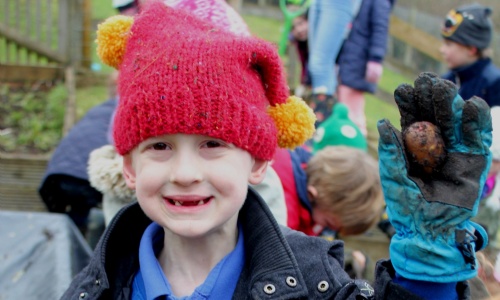 Today was a brilliant, if a little chilly, day of outdoor learning fun. The children did all sorts of activities: digging over and planting up the school garden, making birds nests in the woods, painting with sponges, team work challenges and (safely) setting off explosives!
Despite the chill we all had a really good day in the great outdoors.