John Lewis Upcycling Competition Winners!!!!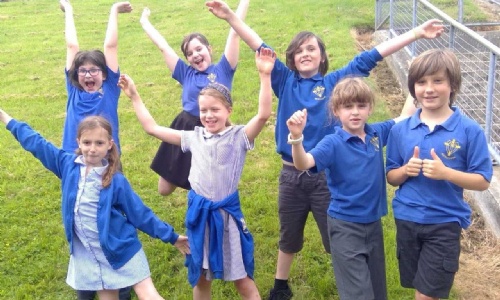 Our fabulous team of Aquila designers entered the prestigious John Lewis design challenge. The task was to upcycle an old school blazer and turn it into something new. Working together, the team came up with the brilliant idea of creating a rucksack with a hood. They then, with the help of two of our super talented parents, went through the design and making process making the rucksack with zero waste from the blazer. The school heard the news of the result via a video link sent to the over 200 school that took part. Brimscombe Upcyclers have won the school a high quality 3D printer and tablet, something the head teacher has been after for ages. We are delighted for them and they have done themeselves and the school proud.
Please enter some content for your news story here.