International Peace Day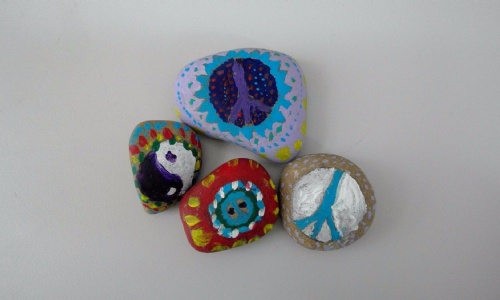 This week we joined with people around the world who were celebrating International Peace Day.
International Peace Day is observed on 21st September each year and is used to promote kindness and peace around the world. In our classes, children spent time learning about people who have spent their lives fighting for peace and then considering what peace means to them.
Many children learned that in order to promote peace in our world, you might have to be brave so you can stand up for what you beleive in. This allowed us to explore some of our values, courage and kindess, in more detail. Other children felt that peace was more of a personal feeling, when you have nothing to worry about.
Our children were extremely thoughtful and reflective when considering how to promote peace in our world, but also considered how they could foster an environment of peace in our school. Some children made peace rocks to encourage and inspire others to stay peaceful in every situation.
Overall, it was a wonderful afternoon. Children were able to enjoy a sense of calm and peace in an otherwise busy day.