5000 Team Point Day :-)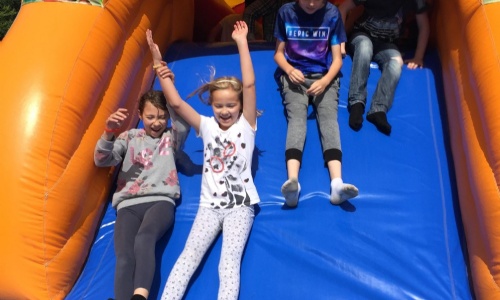 Today we celebrated our pupils reaching 5000 team points for the year.
The children could choose what they wanted to do from: construction, art, technology, robotics, quiet time and a bouncey castle.
All the children showed how reponsible they could be making the choices and just having great day.