Climbing wall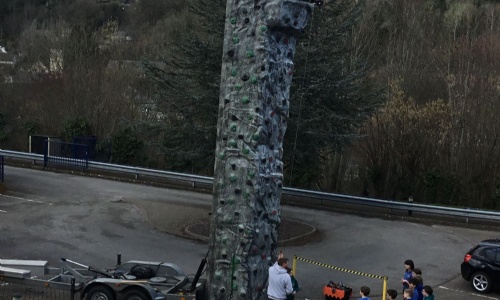 Standing at an impressive 7.3m high, the 4-Person Mobile Climbing Wall was the centrepiece attraction at Brimscombe school this week!
This climbing wall offered a safe, challenging adventure and created inspiring and motivating experiences.
This was a full-body exercise for our children involving every part of the body, strengthening their muscles, developing flexibility and increasing their insurance.
All children in Years 3-6 had a go on the climbing wall, some even facing their fears of heights!