Legal Eagles of the Future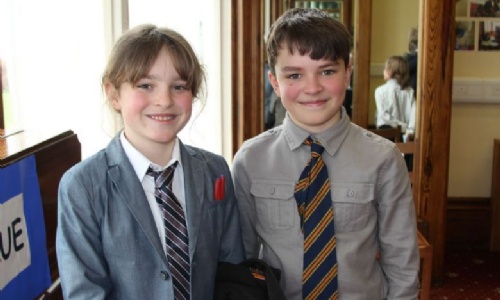 On Friday, children from Cassiopeia class took part in the Mock Trials at Ebley House, where they played the part of the prosecution, with children from Park Junior School playing the part of the defence. Once again our pupils' confidence and skills in a pressured situation shone through.
Brimscombe competently argued the case for the prosecution, confidently answering questions from the defence team and winning the case for Brimscombe. A court artist, reporter, clerk and magistrate were just some of the roles they took on. A lot of practice and preparation went into this event, but the outcome and experience were well worth the effort. Not only did all the pupils do the school and themselves proud, but they looked the part too!
Many thanks to the adults who gave up their time to help with the preparation and on the day. Look out for the full story in the children's own words, coming soon on the Cassiopeia class news feed.