Geography: Comparing hot and cold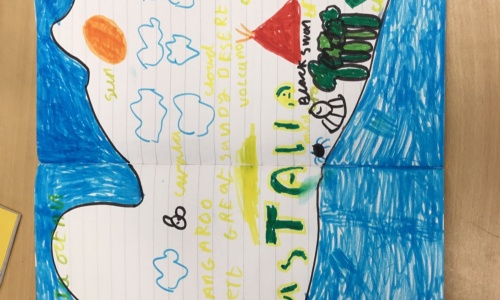 In geography, we have been comparing hot and cold locations within Australia.
Children have been fascinated by landmarks and comparing hot and cold places, focusing on how they live and how they stay cool or warm.
We made a 2 page map of Australia adding locations and landmarks.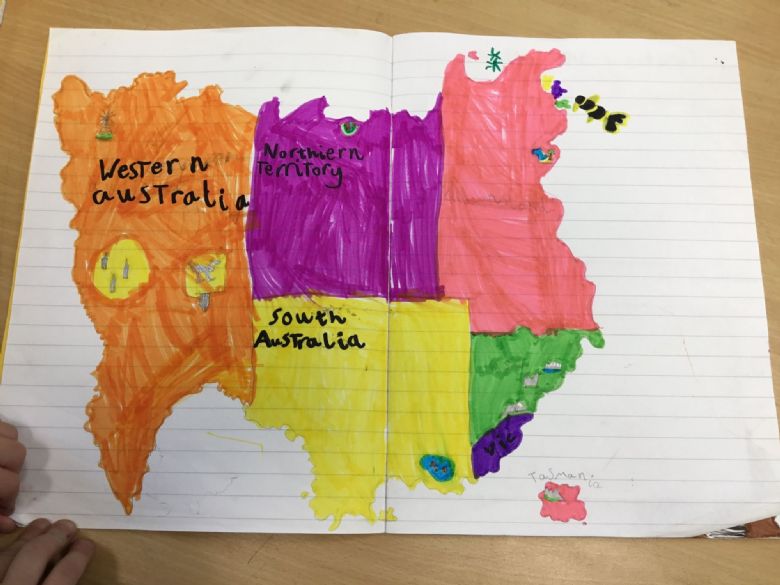 We then compared Coober Pedy to Sydney.