First day back!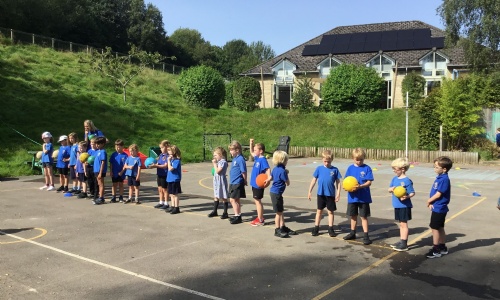 We started this year off with some football skills!
The children were learning to use the inside of the foot to pass a ball.
We focused on turning the inside of the foot sideways, so the ball made contact with the middle of our foot. Most of the children were able to strike the middle of the ball, keeping their head steady and making eye contact with the ball.