Science: Erosion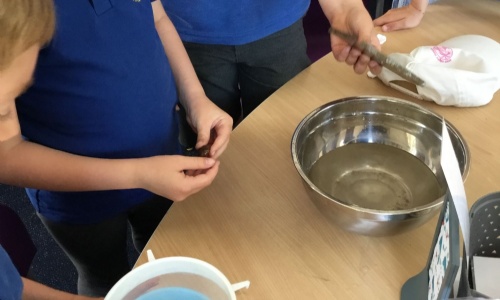 In this lesson we looked at how rocks change over time.
We started off by looking at rocks properties. We explained that even thought it looks like rocks don't change to us, actually, over hundreds and thousands of years, rocks do change! We spoke about how rocks do change and the children came up with these ideas:
For the activity, we went and collected rocks and put them into containers with water, we then took turns shaking the container. Once that was done, we sieved the contents of the container into a second container. We discussed what happened and looked at any changes they noticed.