Jazz music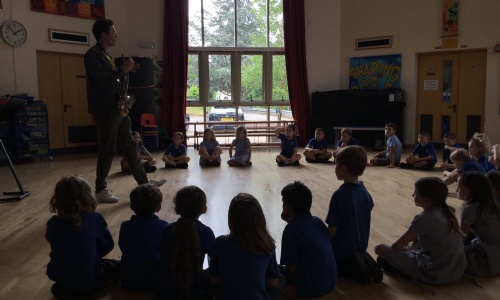 WOW! What a wonderful experience for the children we had this week.
We were lucky enough to have 2 very experienced musicians deliver a Masters of the Musiverse workshop!
The children absolutely loved getting involved with the workshop, we listened to a great medley where the children were able to guess the title and artist! We talked a lot about the pulse and the children clapped along with the music in time.