Writing: Stories with morals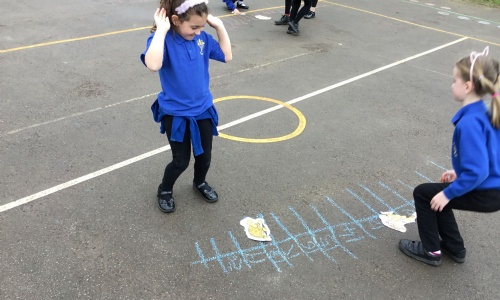 Today, we focused on the fable 'The tortoise and the Hare'.
We read the fable together and the children needed to work out the moral of the story. They were excellent at this and came up with lots of great ideas!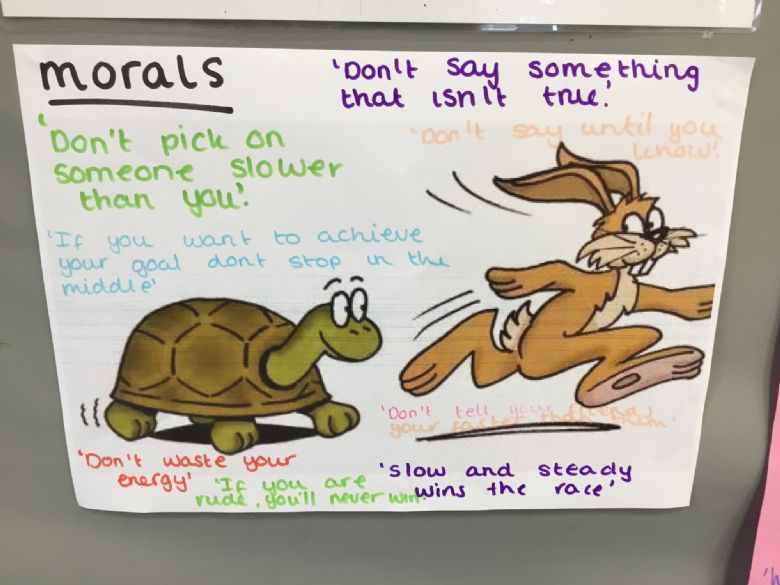 The children then marked out an area in the playground and a dice to race to get to the finish line!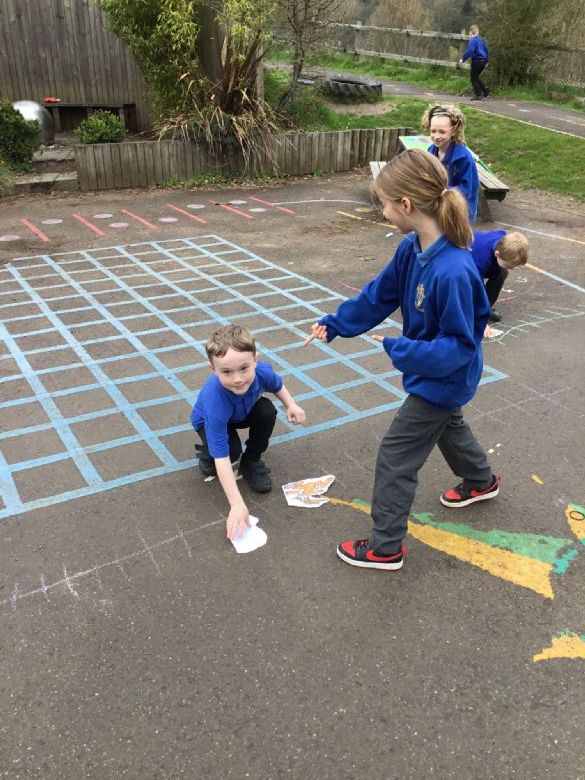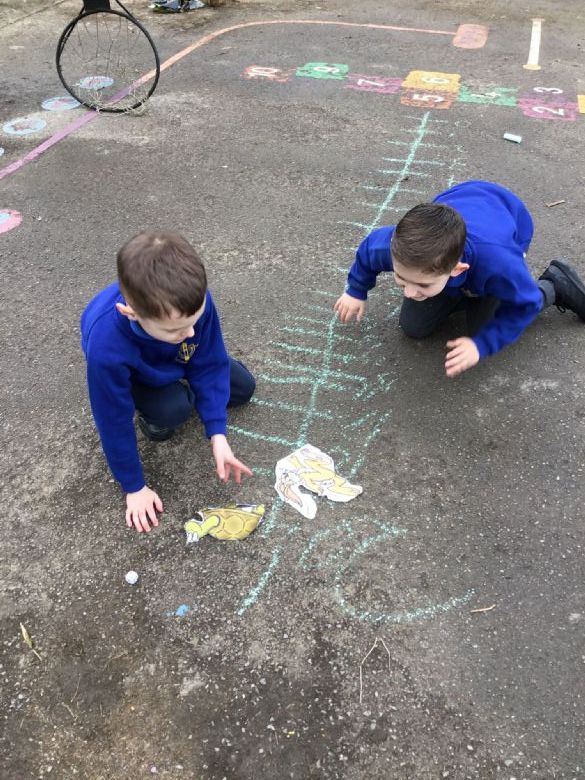 'Slow and steady wins the race'