Stone Age Day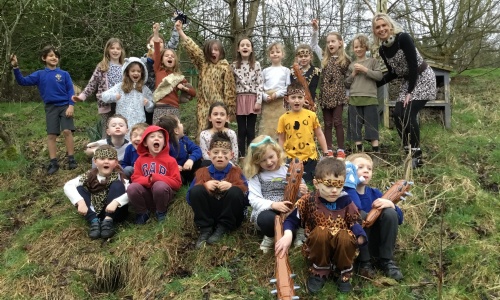 Children in Dragonfly Class had a fun packed learning day full of all things Stone Age!
First, we looked for stones and gems in sand and mud, the children loved finding special gems and sharing wear they find them in character. Then, we went on a hunt looking for animals outside! We made Stonehenge out of biscuits (which we then got to eat)! Our jewellery needed painting so we did that too!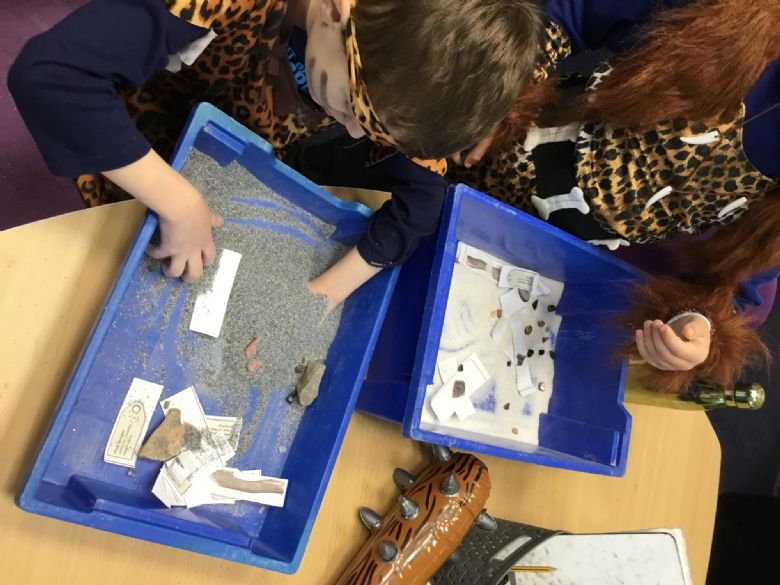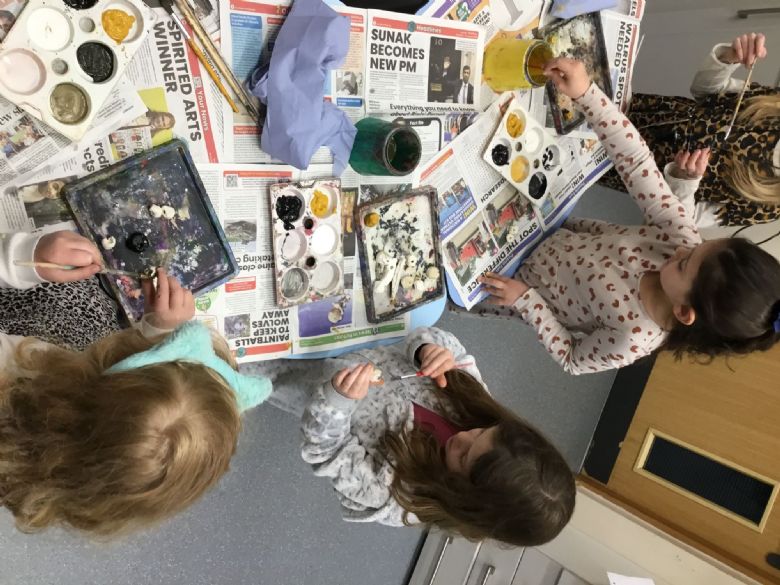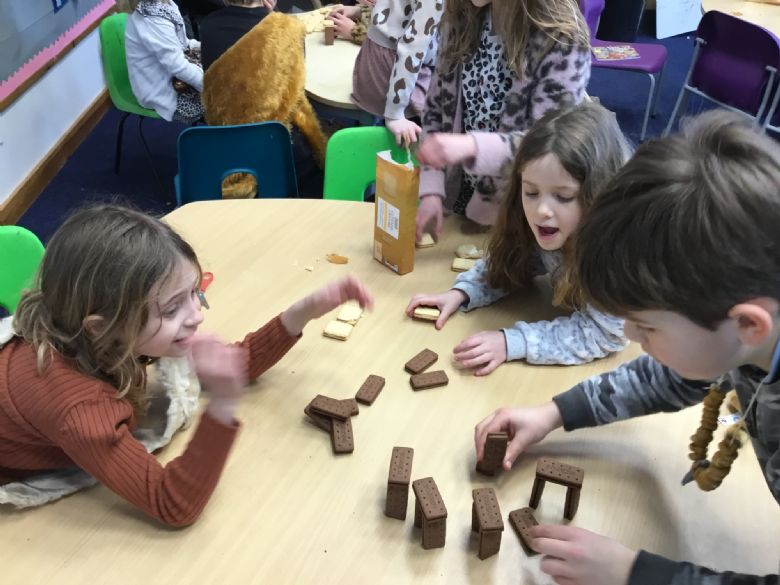 Our afternoon was all outdoors, the children were able to do some farming, finish off their roundhouses, and we ended with marshmallows on the fire!