Maths - division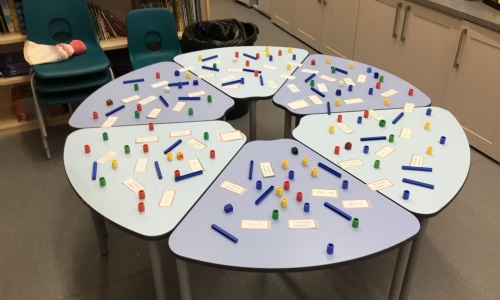 In Maths, we have been looking at dividing by 2 and 5.
This week the children have been doing some practical activities. They have been working together to solve sums and problems which has improved their confidence.
With mathematics itself being abstract, concrete maths manipulatives provide the children a 'window' in, to make sense of the problem at hand by touching them, playing with them, exploring the patterns and relationships which make a huge difference between understanding for depth or just for procedure.