DT electric vehicles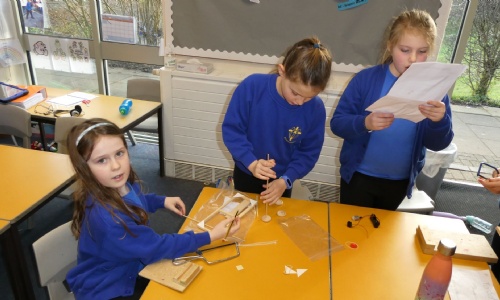 Our electric vehicles are coming together nicely. Lots of sawing and gluing in Kingfisher class this morning. The pupils connected up the motors and pulley and most of our vehicles of the future are working! Great teamwork and problem-solving.
Please enter some content for your blog post here.