History- Viking Invaders!!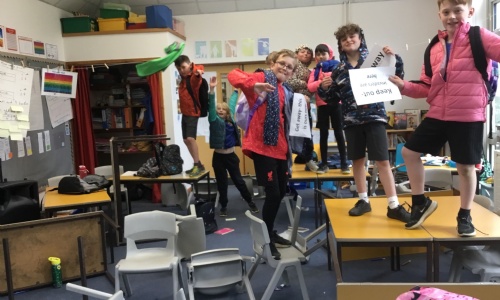 Today, pupils experienced a little of how it must feel to be invaded by other people. While they were our, Y6 pupils came in and trashed the classroom, rummaged through their things and even wore their coats and jumpers. It was all a bit of a shock! We did put our classroom back together and we will get revenge!
Please enter some content for your blog post here.