Roaming Reptiles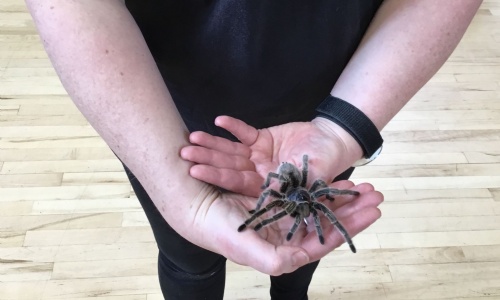 Lindsay from Roaming Reptiles came to visit us and she brought some friends with her.
We were visited by a corn snake, a python, a lizard, a bearded dragon, a tortoise, a scorpion and a tarantula.
We were able to touch and hold them.
We learnt about what they eat, how big they get and where they come from.
We were so brave.