Banksy picture inspiration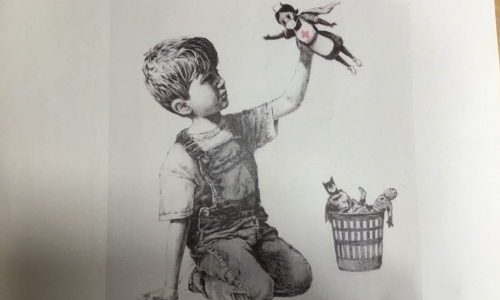 We launched our new topic of Superheroes.
Our new topic 'Superheroes' started with the Banksy Nurse Picture.
We talked about what the picture is showing us and we were really proud of the children's observations and comments.
'Nurses are superheroes because they help people.'

Afterwards, we created our own Banksy pictures.