Visit to the Church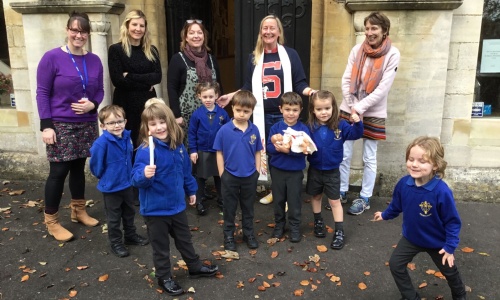 We met Rev. Sarah and went up to visit The Church.
Rev. Sarah came into class today and talked about what happens at a Christening. We walked up the hill to Church wherein we did a pretend Christening for baby Elizabeth, the doll. We walked through what happens at a Christening, we listened to a story, and we sang.
Everyone was so welcoming at the Church, and we even had squash and biscuits.
Thank you Rev. Sarah and your wonderful team.