A letter from the kitchen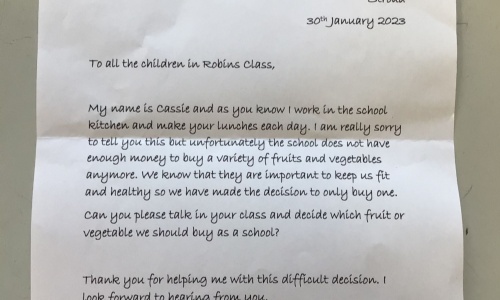 We received an unwelcome letter.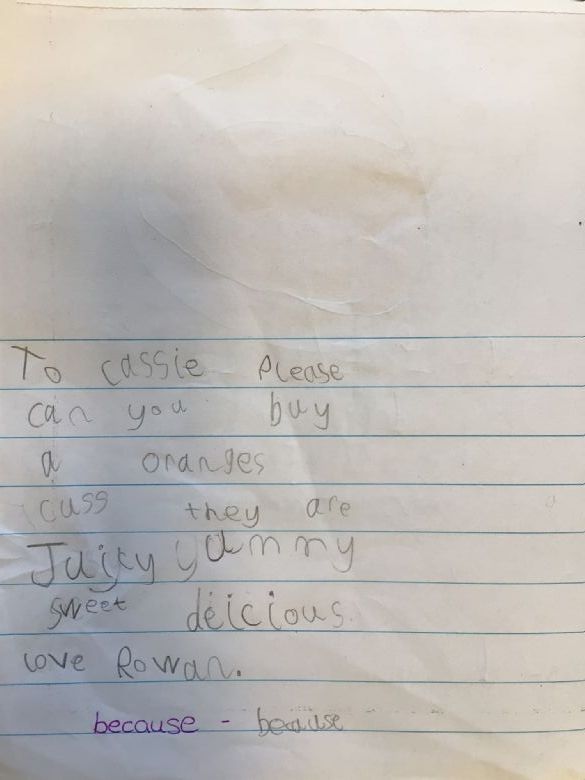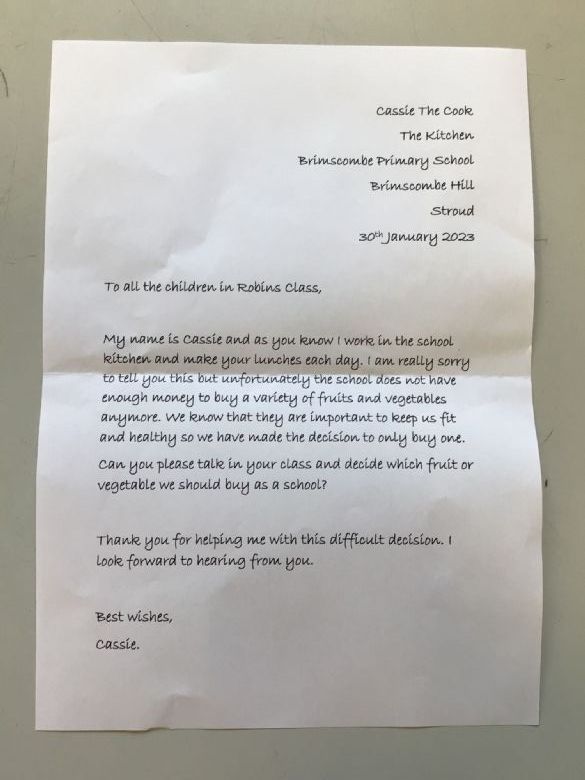 This week, Cassie who is our school cook wrote to us. She said that the school can no longer pay for a variety of fruits and vegetables. So she needs our help in choosing which fruit or vegetable to buy.

We talked about what adjectives are, and we wrote persuasive letters back.