Ms Negri's French Cafe!
The children were treated to a fully French experience at Ms Negri's French cafe!
Otter Class have been working really hard in French this term and so Ms Negri thought they should out their conversational french to good use and take part in a French cafe! There were waiters who had to ask customers what they would like and the customers could choose from a delicious menu filled with French cheeses, crackers and pastries.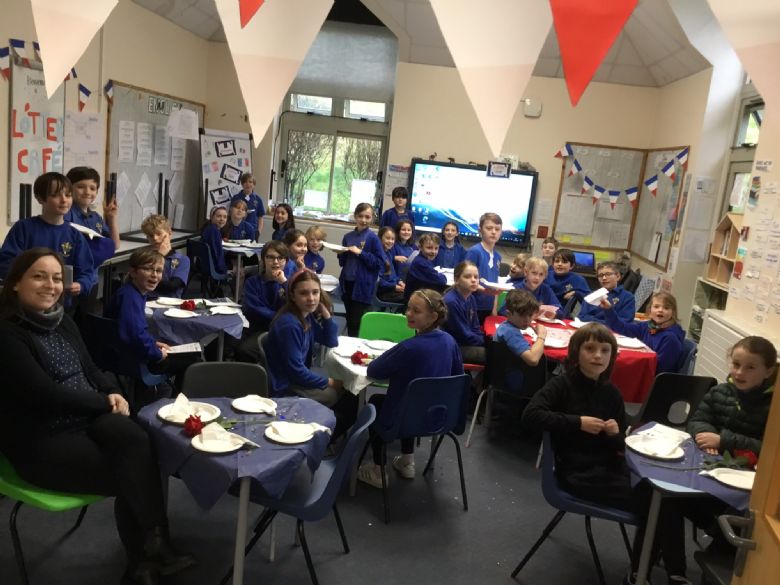 It was such a great success and the air was buzzing! What a lovely learning experience! Well done Otter class and well done Ms Negri!