Outdoor Learning meets Maths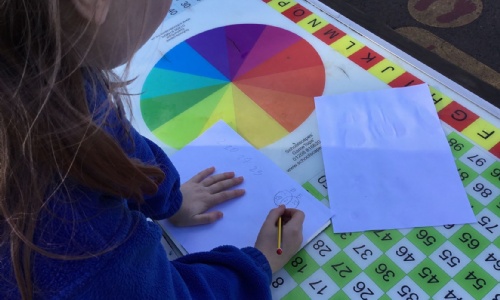 The children had to use teamwork to solve maths problems posted around our outdoor area. There were just a few extra rules...
The children were tasked with completing maths problems that were posted in our outdoor area. Each person in the group was given a job - reader, gopher, explainer and scribe.
The reader has to go and read the problems and feed them back to the group. The explainer had to solve the problem, whist explaining to the others how it was solved. The scribe had to write everything down. The gopher had to feed back the answer (on paper) and the explanation back to the teacher.
This was so much fun!