French and Geography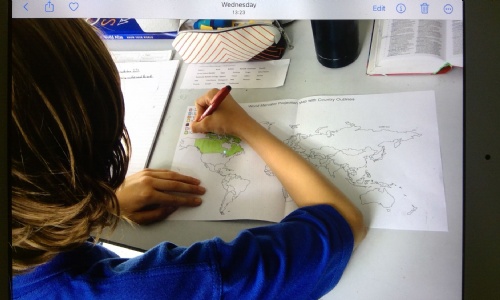 The children were tasked with finding all the countries in the world that speak French!
Mrs Sarson set Y6 the challenging task of finding frech-speaking countries and labelling them on their maps. It took a long time but the children were using brilliant geographical language and using atlases to find out where they needed to colour and label on their maps.
Fantastic work Y6!