RE Learning about the Ten Commandments in Judaism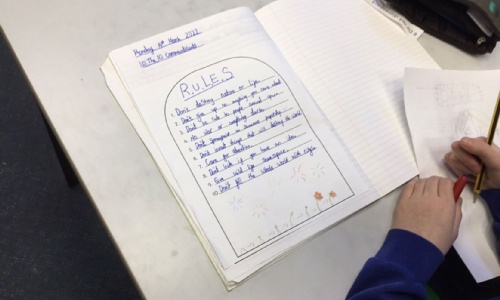 We have been learning about the importance of the Torah in Judaism and how Jewish people take the Ten Commandments as their rules for life.
The children were asked to order the Ten Commandments from most important to least important and discuss why they chose the order they did.
We talked about how some Commandments are often linked together which is why it was sometimes difficult to order them.
We looked at the order of the Commandments in the Torah and make some observations about them.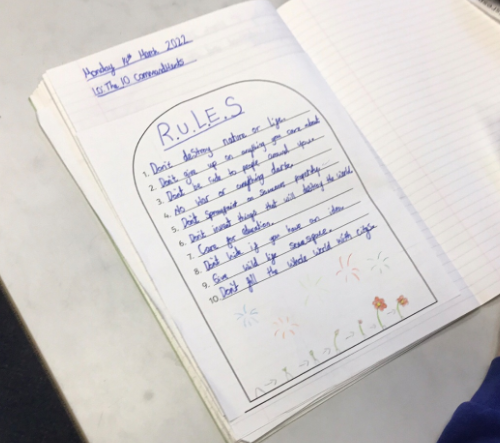 Next, we make our own set of Commandments. We thought about what advice we might give to younger children about how to live our lives and what might be important rules to follow.